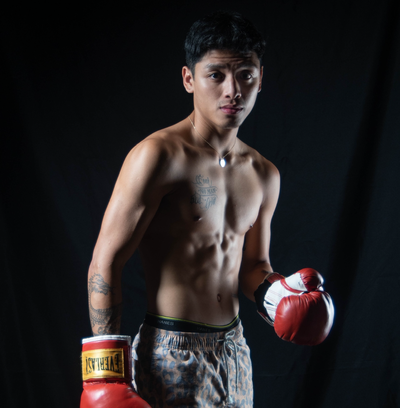 Zevan Uy
ISSA Certified Personal Trainer
Amatuer boxer
Certified Nutritionist

With years of Amateur boxing experience, personal training, and group training classes, my passion is to teach the art of boxing and help people be the best shape they can be no matter where they're at physically and mentally.

My journey began when I initially jumped in a career in amateur boxing as a freshman in college. While active as a fighter and performing at a high level in tournaments, I was struggling to make a living and making ends meet. This led me to aquiring my personal training certification and dedicating 100% of my time training other students through boxing. This experience developed me professionally and led to my chosen career path as a head instructor and personal trainer at Rockbox Fitness. The career path was an obvious choice, as it quickly became my passion to naturally coach, communicate, and motivate people along with understanding, trusting and believing on my methods and from this, led to amazing results from anyone I trained with.

With the skills I've developed through learning and experience, I've been able to design effective goal-specific training programs that integrates boxing with functional weight lifting helping people become a better version of themselves through fitness. Through a series of boxing training, high/low intensity Interval workouts, and diet/nutritioning, we will be dedicating our time together creating and executing a plan that fits your needs in order to increase strength, range of motion, decrease body fat, and perform at any level you desire.

Looking forward to working with you!